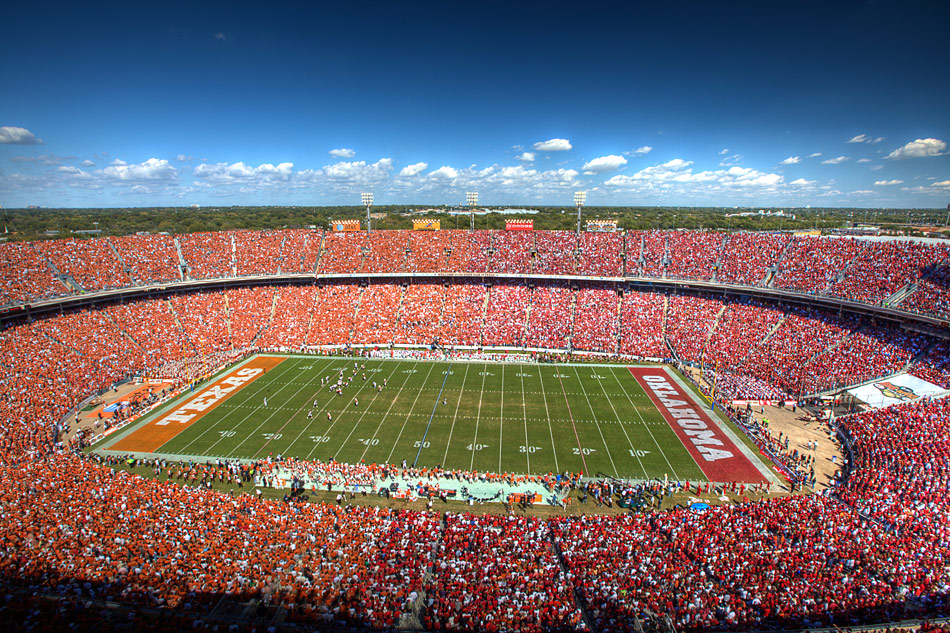 The Oklahoma Sooners are 13 point favorites against Mack Brown and the Texas Longhorns in the annual Red River Rivalry game.
By: MaChez, TSZ Expert
My betting addiction really took a surprising turn this week. It started off well - 9-1-1 on Saturday - which should have been a metaphorical warning sign for the Sunday to come. Two teasers, several NFL picks, and a bunch of prop bets later those profits were gone. Sure MaChez Says went 3-2, and my family pool finally had a winning weekend at 3-2, but breaking even personally wasn't satisfying enough.
What happened next I never could have seen coming. What I once joked about in this column quickly became reality and before I knew it was spinning out of control. I bet on the WNBA.
It first came in a ten-team teaser on Sunday when I figured I could sneak it under the radar. Then came Tuesday's Game 2 when I took Vinny's recommendation of the Lynx, bet the Under, and caught myself anxiously waiting for GameTracker to refresh every 30 seconds for the last five minutes of the game. When those two hit I was hooked. Game 3 came yesterday and along with two bets and three teasers that included the game, not only did I actually watch it during football commercials, but I was texting Vinny live updates as he was stuck at Game 5 game between the A's and Tigers.
It's official. Vinny converted me. I'm now a WNBA handicapper and I'm not afraid to admit it. Those Minnesota Lynx helped me win over $150 (in monopoly money, of course) and the I'm only thing I'm disappointed in myself for is that I didn't find this cash cow earlier.
Here's what I'm liking this weekend:
1. Oklahoma (-13) at Texas
The 108th Red River Rivalry. Bob Stoops vs. Mack Brown. Oklahoma vs. Texas. 9th ranked D vs. 108th ranked D. Blake Bell vs. backup Case McCoy. Oklahoma has won the last two matchups 63-21 and 55-17 and averaged a 30 point margin of victory over the last three years.
2. Green Bay (-3) at Baltimore Ravens
Aaron Rodgers had one of his worst games ever in Week 3 and then followed it up with a pretty average performance in Week 5, minus a really long pass to James Jones. Rodgers doesn't play this averagely for three straight weeks. Expect him to go off and the Packers to easily cover.
3. Texas A&M (-6) at Ole Miss
Some people are picking this game as an upset with Texas A&M's terrible D and Ole Miss' needing of a win after two straight losses. Maybe if it was more than a TD this would be more enticing, but Ole Miss hasn't looked great the last two weeks, especially when they didn't manage to score a single point against Alabama. A week of rest and relaxation for A&M while Ole Miss played Auburn and Alabama will help Manziel and the Aggies easily cover.
4. Kentucky (-28) vs. Alabama
Although Kentucky is a 1-4 team they've had to play #8 Louisville, #17 Florida, and #14 South Carolina and only lost by 14, 17, and 7, respectively. Alabama on the other hand has only won by more than 25 once and in their one road game this season (against A&M, they only won by 7).
5. New Orleans Saints (+2.5) at New England Patriots
The Saints are a much better team talent wise than the Patriots and should win this game easily. New England performed terribly against Cincinnati and although being at home and an underrated D will help the Patriots, it won't be enough to beat the Saints.
Season Record to Date: 13 - 12