NBA Playoff Record: 44
-40-1 ATS
NHL Playoff Record: 5-1
-1
World Cup: 6-7 Winners and Totals

Lots to cover this morning and thanks to my wife's birthday/Father's Day hybrid celebration/four year-old waking up with post-ice cream sundae nightmares/my inability to go back to sleep once the sun has started its ascent towards a full day of international sports entertainment, I'm up at 5 o'clock in the morning California time trying to crank this post out.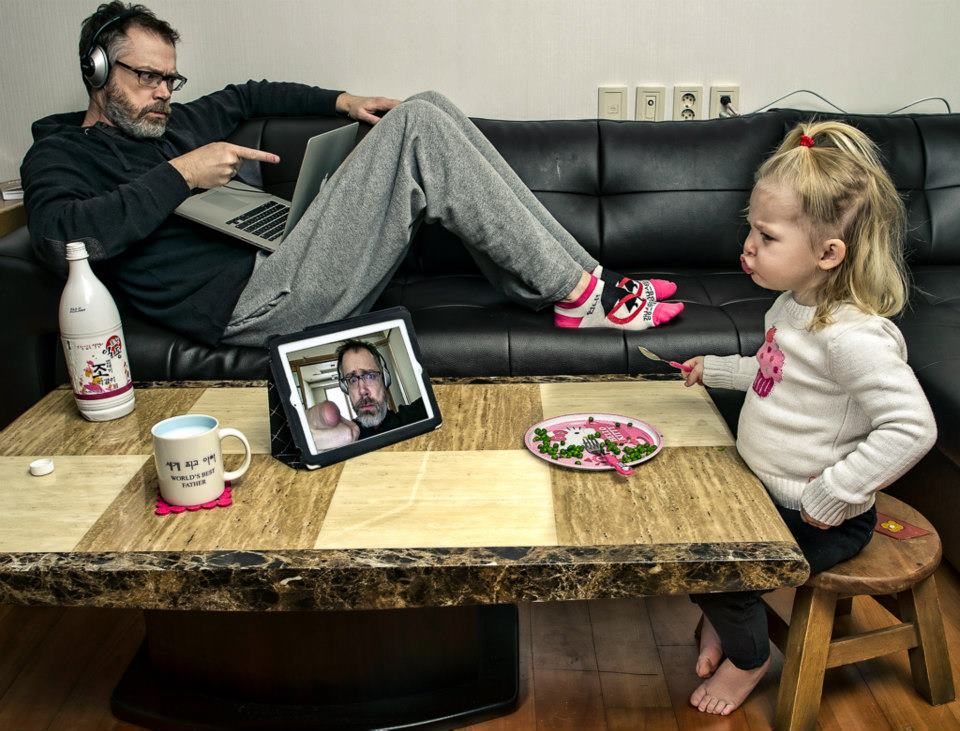 Although our soccer picks haven't been stellar at TSZ thus far, we're just getting our bearings three days in and finished Saturday strong with a score-predicted 2-1 victory by the Ivory Coast last night. Although Marco and I do generally offer every game on the schedule for free, as you can see by our NHL playoff record, when we're more selective, we generally fare better. In this spirit, we'll start including our top confidence pick for our World Cup selections.
Our audience has tripled in the last three days, so welcome to TSZ everyone. The ones who have been here since the beginning will tell you that what we lack in accuracy, we try to make up for in entertainment and random Google images.
REMINDER: Don't forget to check out our friends at
1Vice
. They have terrific sign-up bonuses, great customer service, and extremely competitive lines. Best of all - they have rebates available where you get to recoup 30% of your monthly deposits in the form of free play on the first of the following month. Talk about minimizing your risks.
1Vice the future of the online gaming industry
. Click on the link to the right to learn more.
If you're looking for our NBA Finals pick only, scroll to the bottom, but if you have an eclectic taste in sports like we do, then read on.
Now let's get to work. We have a lot to cover.
World Cup Picks
Switzerland vs Ecuador: We don't know enough about soccer to understand why, but this is one of the most highly anticipated match-ups early in this World Cup. Perhaps it's because of Ecuador's home continent advantage. Or perhaps it's the fact that the Swiss easily qualified for the World Cup with seven wins and three draws in ten matches, but are suspect to some because of their competition in said qualifiers. A win by either team in this group could go a long ways towards advancing. And the winner is...well, sorry - neither.
Prediction: DRAW (+215), likely 1-1, but wouldn't be surprised by 0-0.
Get it? It's a tie. A soccer tie. A draw? Right? Okay - next game.
France vs Honduras: Man, remember that French team that dominated on defense and did just enough on offense to win the World Cup? Well, neither does my fifteen year-old nephew - because that was sixteen years ago. The odds say this is going to be a one-sided win by the French, but have Honduras giving them a scare - the French eventually prevailing with a late goal.
Prediction: UNDER 2.5 goals (-150)
Argentina vs Bosnia-Hercegovina: Argentina came into this World Cup as one of the favorites to take home the trophy and this game will do nothing to dispel that. They have one of the best players in history in Lionel Messi, and their offensive prowess will ultimately wear down BH, especially with the absence of one of their solid midfielders who not only shores up their defense but also ignites their offense. How's that for vague plagiarism. It really doesn't matter what we know for this game, the best bets here are Argentina and the OVER.
Prediction: Argentina -1.5 (-104) and the OVER (-125)
Top Confidence Pick:
Take Argentina -1.5
NBA Finals
Miami Heat (+6) over SAN ANTONIO SPURS:
Everyone knows I'm a Heat Hater, but not even I can turn down six points with the two-time defending NBA Champs and the four time MVP LeBron James. There will be no sharing of the ball initially, and there shouldn't be - but these are seasoned veterans playing with LBJ, and eventually they'll step up just enough to lose this game and the series by three measly points. No way San Antonio wants to see this series extended. They won't have a letdown game, but neither will the Heat.Take the points and the Heat but the Spurs on the money line.
May the Spreads Be With You All,
Vinny and Marco