It's that time of year again, everyone. The greatest three weeks of sports known to mankind has arrived yet again. And by known to man I mean "North America," and by greatest I'm speaking strictly in terms of the incredible waste of employers time, money, and resources spent on employees feigning sick, having mysterious deaths in the family (again), making unnecessarily long trips to the bathroom with their cell phones, or watching seventeen different Gamecasts while simultaneously trying to get those TPS Reports out ASAP.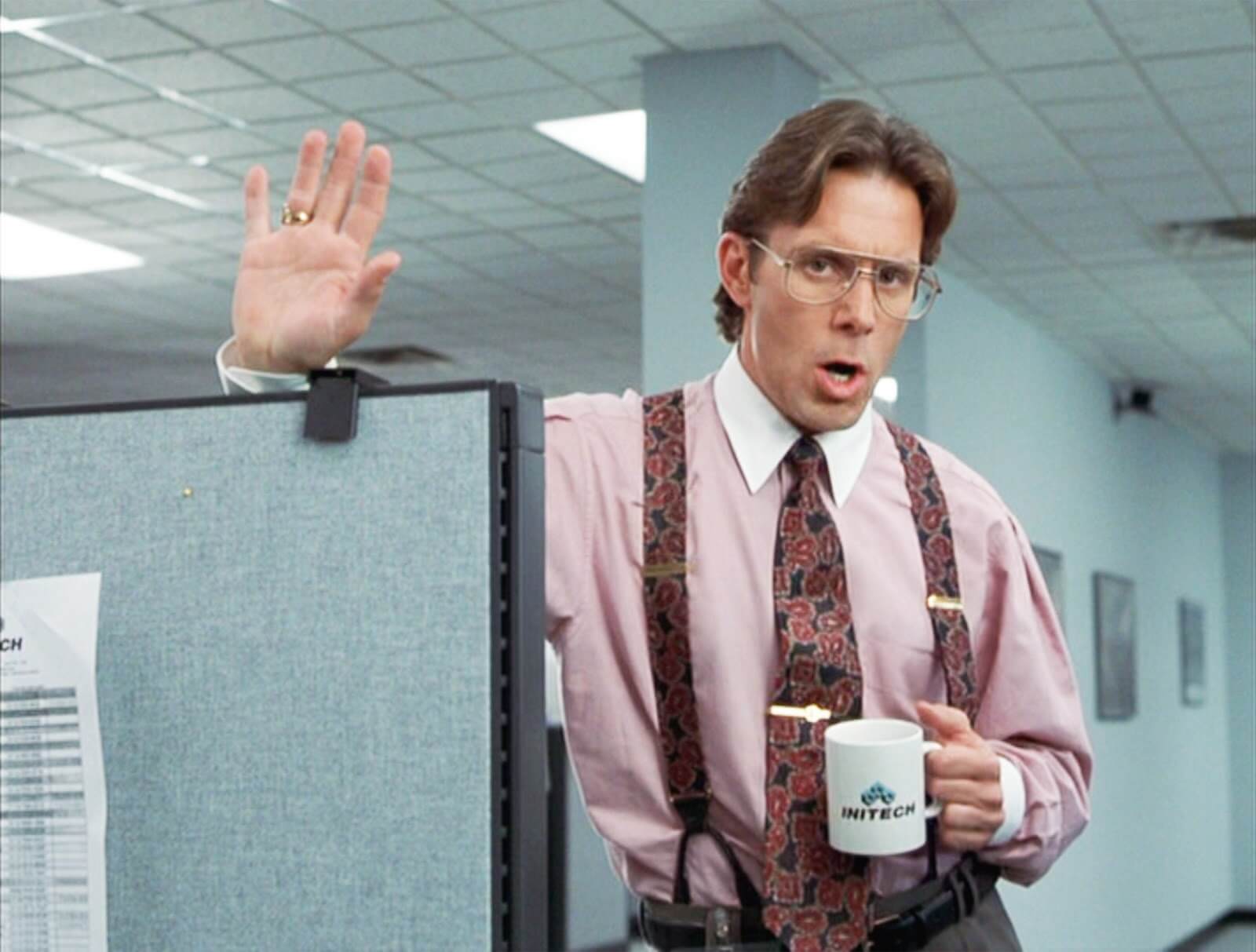 It's outrageous. It's incomprehensible. It's practically pandemic. And best of all it's here. Just look at the numbers.
86:
Percentage of employees who will devote at least part of their workday to updating brackets, checking scores, and following games during March Madness
*Who are the 14% and how can I make sure we never become friends?
81:
Percentage of employees who devote at least part of their workday to following the tourney.
2.5 million:
Workers who will spend at least
90 minutes a day watching the tournament.
11:
Percentage of workers who admit to spending at least five hours of their workday following March Madness.
*These people, I love. I can't wait to get back to wasting full-time work next year.
14:
Percentage of college basketball fans who admit to having called in sick during March Madness.
6:
Percentage of employees who take the first two days of the tournament off from work.
$175 million:
Amount of money
employers will pay workers for time they spent distracted by March Madness during the first two days of the tournament alone, using the estimated average wage of $23.29 per hour.
58:
Percentage of people who enter at least one betting pool
57:
Percentage of employers who condone or encourage March Madness distraction.
41:
Percentage of employers who think the tournament "had a positive impact on the workplace."
Taking into consideration these last two figures, Marco and I thought it best to fire up the TSZ engines for a three-week sojourn back into the degenerate world of gambling. And by sojourn back, I mean we've been waiting patiently here since the day after the Super Bowl looking, searching, scrounging for any excuse to put our hard-earned money on the line.
What we want to know is:

Who's In???
If you'd like to join our TSZ March Madness Cyber-Office Pool, send us an e-mail and we'll send you a link to join our extremely low-cost, high-fun office pool. Included for free regardless of whether you join our pool or not will be three weeks of almost daily picks for the tournament submitted by yours truly, Marco, and (hopefully) our NFL Friday Five Contest Guru - Manny.
If you'd like to join us, please send me an e-mail at: vinnyandmarco@gmail.com and I will send you instructions along with a link to fill out your brackets. The more the merrier.
We look forward to hearing from you.
May the Spreads Always Be With You,