NFL Picks Week 1: Cowboys vs Niners Pick ATS
What's up TSZers? Vinny and Marco are back in the house - quite literally my living room - and we're ready to rebound from our sophomore slump and take the NFL handicapping community by storm. Truth be told, if you'd asked me about the future of TSZ two days ago, I would have told you I was ready to trade in my keyboard for a career as a commentator, a used car mogul, or insatiable crack fiend. Marco was on same page - especially about the crack - and together we were scripting our farewell to gambling tweet-stagram.
That's when the fan mail began to pour in. Just one or two at first but then..third one. And although it turned out to be spam, the heartfelt concern for men with erectile dysfunction coupled with the fact that I drafted my fantasy team, purchased the Sunday Ticket, and remembered how much I really love football, gambling, tipped the scales towards our return. So here we are, everyone, and to the work ethic and family values police in our minds we say, "C'mon, Man." After all, it's only 17 weeks... We promise we'll be productive, loving, and useful employees/fathers/husbands come playoff time.
As a compromise, however, because we don't really want to get fired from our jobs or families, Marco and I are doing this Phil Jackson-style - no road games, better, taller, elitist leather chairs, and we're only committing to our formerly successful Friday Five until we see how our time management/obsessive compulsive tendencies reveal themselves as the weeks unfold. For now, lets' get to some freakin' picks for Pete's sake.
We know, Mr. Rose, that the other side says, "I should have bet on football."

****************************************************


Before we get to our Friday Five, I would be remiss not to mention our new unofficial (so unofficial it's not even true) sponsors at
1Vice
, a gaming company that puts the bling in gambling and the money in your pocket in a variety of unique ways. If you sign up with
1Vice
today and a deposit $300 or more you will not only get 150% free play but
you will also receive 40% gambler's insurance for the month of September.
Since I hate it when people say "You do the math," I'll do the math for you. A $300 deposit today earns you 450 in free play plus an additional $120 rebate on the first of October. That's $870 worth of NFL betting for your $300 investment. Smaller deposits are also eligible for 100% free play bonuses, so click on the link to the right, and check out the details. Even if you don't take the bonus with the rollover rules, you'll still get your rebate heading into next month. It's a pretty sweet deal, their customer service is outstanding, and they have a variety of deposit and withdrawal methods.

****************************************************
Seriously - we don't recommend gambling, but if you're going to do it we may as well get an affiliate advertising credit for referring you. Now for f's sake can we please get to the freakin' point????
NFL Week 1 Friday Five (from least to most confident)
5. DALLAS COWBOYS (+5)
over San Francisco Forty Niners: Why the heck not? The Niners looked terrible in the pre-season, and the only thing their defense has been able to lock up these days is its own players...in handcuffs. Sure the Cowboys are notoriously unpredictable and often slow to start, but this line opened up at -3.5 and was pushed as high -5.5 by Dallas Cowboys haters around the world. The Niners are 8-2 ATS in their last 10 games, finished last season 12-4 SU, but let's face it - their offense has been underwhelming since Kaepy took the helm. The Cowboys defense will certainly help them look better, but it will only be enough for a marginal victory. Meanwhile, the Cowboys have struggled at home going 6-13 ATS in their last 19, but they're 6-1 ATS in their last 7 home openers. The value is in the home dog in this one, and we're rolling with the 'Boys at number five.
4. San Diego Chargers (+3)
over ARIZONA CARDINALS: This should be a fun game with second year head coaches Mike McCoy and Bruce Arians both demonstrating their capabilities with solid 2013 campaigns. The Chargers made the playoffs and beat the Bengals in the Wild Card last season while the Cards fell just short in a much more competitive NFC. Although these two teams had a field goal contest a couple of weeks ago - a 12-9 preseason Chargers win - the stakes will be much higher on Monday Night. Unfortunately for Arizona fans, the Cards have been a disappointing 1-6-1 ATS in their last 8 MNF games, and although San Diego's best defense is holding onto the ball on offense, they are one of the more dominant Prime Time teams, covering the spread in 4 of their last 5 Monday night games along with 8 of their last 10 as road dogs. Once again, take the points and the Bolts at number four.
3. BALTIMORE RAVENS (-1)
over Cincinnati Bengals: Oh boy, the AFC North is back in full effect and we have eight, grueling, defensive, trench wars to look forward to over the course of the season. This one will set the trend and although
b

oth clubs have the makings of potent down field passing attacks, they also have quarterbacks who can be prone to taking sacks. The Ravens' Joe Flacco was sacked 48 times a season ago, while the Bengals' Andy Dalton was taken down 46 times in 2012. This game will likely come down to the team that hits on a big play.

With history as our guide, we will avoid voting for a member of the Bush family, but we will always vote for the home team in this series as they have covered 8 of the past 9 meetings. That's almost as money as betting against the Bengals on the road (2-6-1 ATS in their last 9). Take the birds at number three.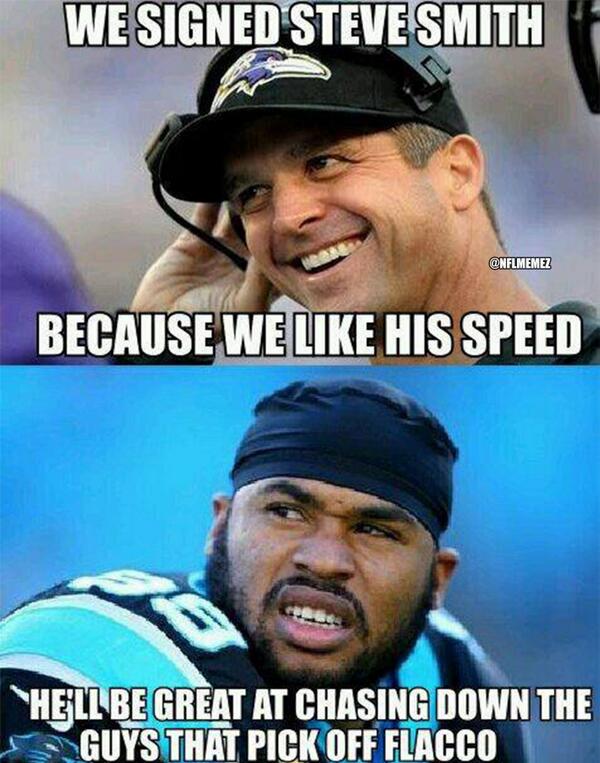 2. PHILADELPHIA EAGLES (-10) over Jacksonville Jaguars: Forget the fact that Marco and I both drafted Nick Foles as our fantasy starting quarterback this season. No, we don't co-GM and do everything in our lives together. That would be ridiculous. And that would also be baseball, where a first round playoff bye has earned us the week off just in time to really enjoy football. What you should remember, however, is the fact that the Eagles wins in 2013 came by an average of 14.5. The OVER 51.5 might be an even better play here, but we'll bet on the Eagles to reverse their 6-21-1 ATS trend at home this season with a three touchdown win over the Jags.
1. MIAMI DOLPHINS (+5) over New England Patriots: Yesterday at the grammar school we were playing Feelings Charades where kids pick emotions out of a hat and try to act them out for the class. One student - who concerns me a bit at times - picked "Excited," then just stood there and shook his head at guesses like "Nervous," "Annoyed," "Mad," He's pretty straight-faced, with an edge of unpredictability. I said, "Wow. Looks like we have the Bill Belichick of grammar schoolers. Nobody laughed. On the other side of the ball, I saw a headline that read "Joe Philbin wants Miami to score more." Sounds like a formula for success to me. It also sounds like he might be the coach Popavich of the NFL who gets annoyed with reporters and just gives them dumb, obvious answers. I like that in a coach, and I think Philbin and PHIlbiNs make the playoffs this year. That begins with defending their home field in a Week1 upset victory.
So there you have it - our first Friday Five of the 2014-15 season. Please light up the comments section below to tell us just how right/wrong/crazy/stupid/funny/annoying/brilliant we are. Or just a welcome yourselves back to the TSZ Community for another year. Remember, everyone...We may not have it all together, but together we have it all.
May the Spreads Be With You,
Vinny and Marco